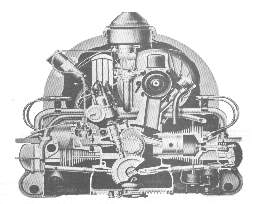 "The Little Engine That Could..."
---
WELCOME TO SPEEDY JIM'S
HOME PAGE
Strictly Air-Cooled Spoken Here

6V To 12V Conversion - Check List

Why won't my engine start?

How do I test my Generator ?

How does the fuel gauge work and how do I test it?



Electrical Section

A Few Mechanical Hints

Gas Heaters

Stories: both Funny and Sad
UPDATE 02-09:
A great big "Thank You!" to all who offered support and wishes during my recovery from surgery.
It's been 9 months now and I'm close to full ability again.
Whilst tethered to the computer for these last boring months, I managed to rework many of the circuit diagrams and expand explanations where necessary. Have a look around and see what's new.
Jim

---
This site is in no way affiliated with Volkswagen or Volkswagen of America, Inc.
or any of its subsidiaries. The word "Volkswagen" and "VW" are registered trademarks
and copyright VWoA. Any references to VW are for descriptive purposes only.
All product names on this site are the trademarks of the respective companies.
NOTE: All information on these
pages is copyright by Jim Mais.
Please do not copy these pages for
other than your personal use.
You may link to these pages on your
site if due credit is given.